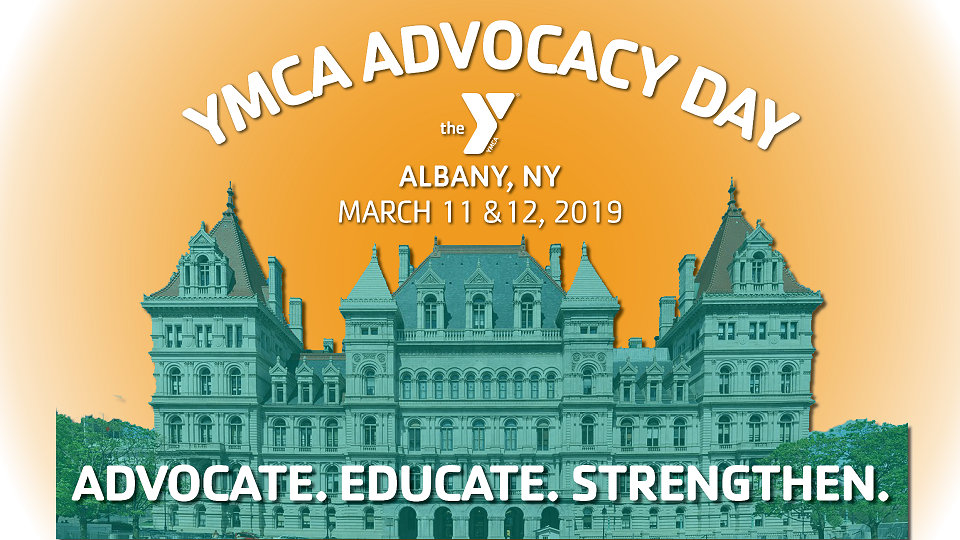 2019 Advocacy Day
Join us in Albany for YMCA Advocacy Day on March 11th and 12th, 2019!
The tentative schedule of YMCA Advocacy Day events:

Monday, March 11:
3:30-5:00 PM: Advocacy Day Briefing
5:00-7:00 PM: Legislator Reception

Tuesday, March 12:
8:00-9:00 AM: Y Advocate Breakfast
9:00 AM-12:00 PM: Y Advocate Legislative Visits

Within the next couple of weeks, we will be following up with additional information and event details so keep an eye out for everything you'll need to know!

Having you attend Advocacy Day is a critical component to ensuring that the Y is able to secure the State Budget Priorities that we will be educating legislators on, so mark your calendars today!