Youth Development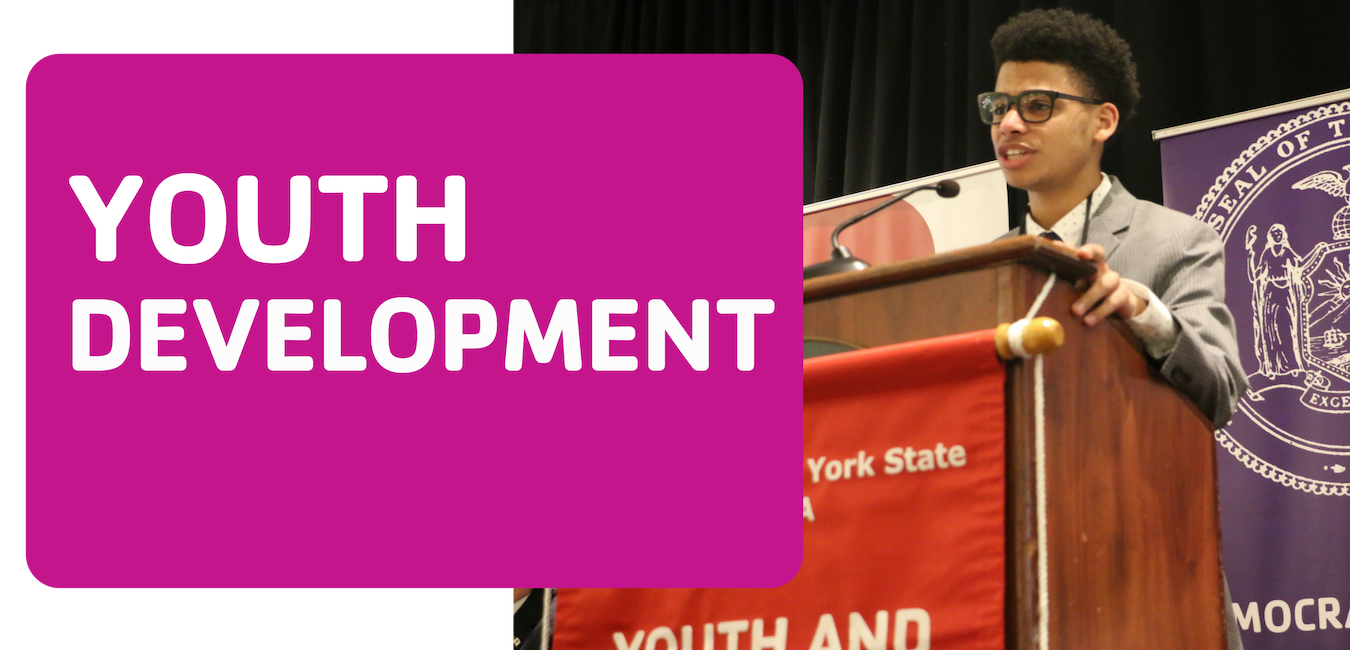 The Y nurtures the potential of every child and teen by supporting their unique youth development journey through holistic programming. From cradle to career, the Y provides all youth with the tools and resources they need to succeed in life. 
Childcare
As the leading childcare provider in New York state, the Y serves their communities by delivering quality child care services for today's families with so many demands placed on them. 
The increased focus on early brain development is why families need all the support they can get to nurture the potential of youth. That's why child care and early learning programs at the Y focus on holistically nurturing child development by providing a safe and healthy place to learn foundational skills, develop healthy, trusting relationships and build self-reliance through the Y values of caring, honesty, respect and responsibility.
Education & Leadership
All kids have great potential. At the Y, we work every day to help them set and achieve personal and educational goals. Millions of children and teens build skills and confidence as they explore new interests and passions through the Y. Leadership and academic enrichment programs—including Achievers Clubs, Youth and Government and college preparation—along with our dedicated efforts to close the academic achievement gap for low-income youth ensure that every child has an opportunity to envision and pursue the best possible future. 
Youth and Government 
Youth and Government™ is a national program of the Y that involves thousands of teens nationwide in state-organized, model-government programs. Students from every corner of the U.S. have the opportunity to immerse themselves in experiential civic engagement and to, quite literally, practice democracy. Teens from across every state meet in their local Youth and Government™ groups throughout the year to discuss and debate issues that affect citizens of their state and to propose legislation. The program culminates with teens serving as delegates at their state conference, debating bills on the floor of the legislature.
Service Learning Resources 
The Y is pleased to share resources that guide adults in helping youth identify their interests, and connecting those interests to volunteer and service-learning projects in their community. The survey and conversation with adults and other teens helps young people figure out what excites them, and what skills and passions they can share as part of the larger world.